Vital Records in the United States
For genealogists, all family history research begins with Vital Records. Birth, Marriage, Death, and Divorce records contain virtually all the keys to discovering our ancestry. We all have many and varying reasons for researching our family history and it's easy to fall into the trap of relying on unverified and second-hand information. Just because you find someone who has published their family tree does not mean that they have verified that information. Paper documentation is in many cases the only thing that is recognized as proof of your ancestry. Genealogy and Family Heritage organizations, like the Mayflower Society have strict rules for admission, including marriage and birth certificates for each and every member of your lineage back to a mayflower passenger. Not a small feat, and in many cases impossible.
That is because unfortunately, in the United States, collection of vital records have been inconsistent at best, and in many cases absent or lost. Vital records prior to 1900 are difficult to come by and are kept in varying places from state to state. The resources on this web site can help point you in the right direction.
When beginning your search for an ancestors vital records, it's typically easiest to start with the death records. Each document you discover will provide you with clues for locating the next. As you piece together your family history from document to document, eventually the clues will add up to an accurate picture of your family tree. We wish you luck in your search.
Types of Vital Records
Vital Records Locations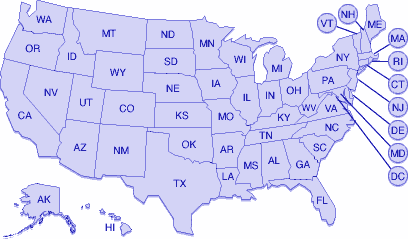 Help Me Trace My Family Tree